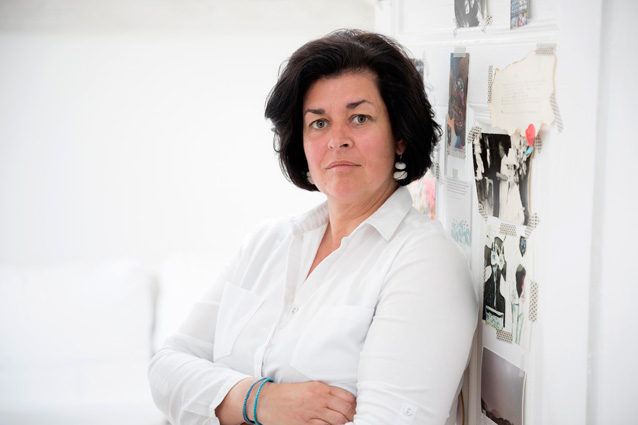 Les stuctures des tableaux abstraits ici présentés bouleversent l' illusion de profondeur.
D' une part, une technique de peinture fondée sur la spontanéité du geste créatif qui introduit la dynamique et d'autre part une texture vibrante
accentuant le sentiment d'immatérialité et d'émotions par l'évasion.
L'éveil d'une identité propre.
Une impulsion.
Des Aufbau meiner Bilder stellt die herkömmliche Vorstellung von Tiefe
auf den Kopf .
Dies ist einerseits eine Melktechnik, die auf der Macht der kreativen
Handführung basiert, die Dynamik ins Bild bringst. Anderseits ist es die
schwingende Textur (des Bildes), die die Empfindung von
Gegenstandslosigkeit/Immaterialität und von Gefühlen ganz allgemein
durch Weglassen evoziert. Das ist der Weckruf einer eigenen Identität,
ein Anstoß.
The structure of my pictures turns the conventional notion of depth
upside down.
On the one hand this is a milking technique based on the power of the
creative hand leading which brings dynamics into the picture. On the
other hand, it is the vibrating texture (of the image) that makes the
sensation of Nonrepresentation/Immateriality and feelings in general evoked by omission. This is the wake-up call to one's own identity, an impulse.
© Copyright 2020 – Galaxy Art – All right reserved