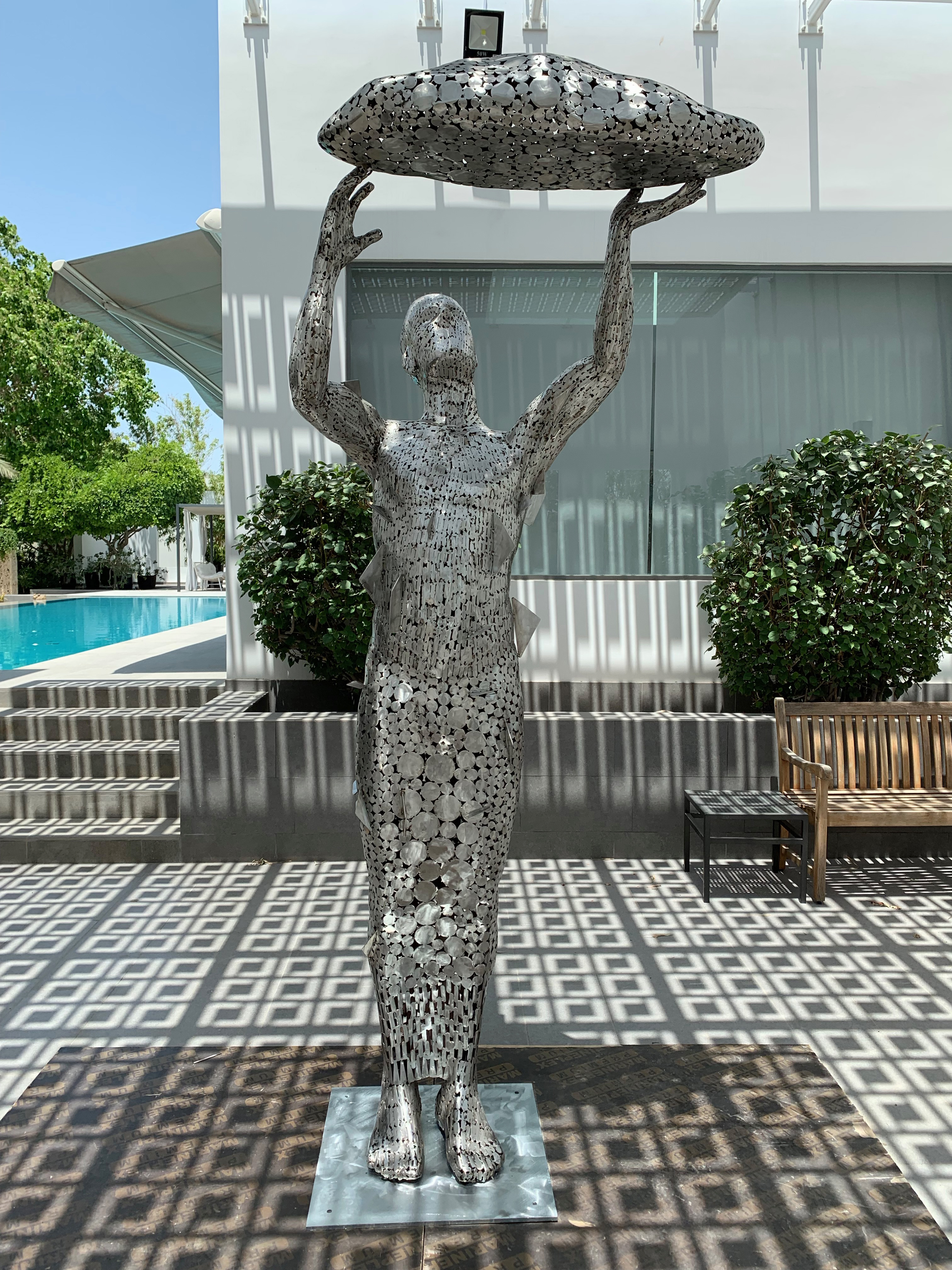 He Dares to Dream – stainless steel, 2019
measure: 2.75×1.06×0.8m
In selfreflection – stainless steel, 2020
measures: 204x105x155cm

This sculpture represents a woman who is trying to finds her inner feelings.
Attachment – stainless steel and glass, 2020
measures: 44x50x20cm

Attachment is the basis of any relationship. Despite the fact, the 2 souls seem to be made from 2 different materials, the interaction between them makes them getting on well.
The toy – recycle metal and gas, 2019
measures: 62x47x22cm

The bird is the toy that entertains the woman. But when she'll be bored by him, she'll put him in a cage. The artist thinks that women act in the same way with their companion.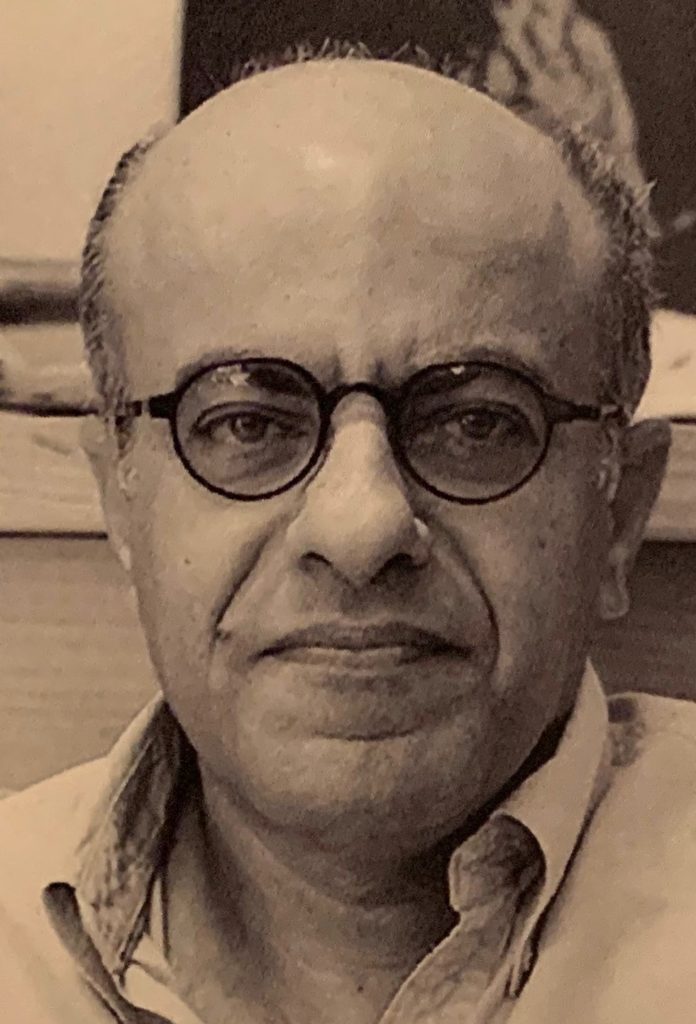 Born in Manama in 1963, This sculptor and printmaker lives and works in Bahreïn.
He spent his early years in the studio with his late father, Nasser Al-Yousif, who was Know as a pioneer of Arab art.
Before founding (1994) his own Graphic Design and Environmental Design agency,
he studied Electrical Engineering and Minored in Art with emphasis on Sculpture from Cogswell Polytechnic School and Santa Clara University, USA.
He designed and executed many exibitions ans spaces in Middle-East and in the USA (i.e.The Arab World Festival – J.F Kennedy Center for the Performing Arts, Washington D.C.).
Né à Manama, en 1963, ce sculpteur, graveur vit et travaille à Bahreïn.
Il est entré très jeune dans le monde de l'art grâce à son père, nasser Al-Yousif qui était reconnu comme un pionner de l'art arabe.
Avant de créer (1994) sa propre agence de Design, il a étudié « l' Electrical Engineering » et l'art (Sculpture), à la Cogswell Polytechnic School et à l'Université de Santa Clara, San Francisco, aux Etats-Unis.
Il a conçu et réalisé de nombreuses expositions au Moyen-Orient ou aux USA 5The Arab World Festival – Washington D.C.).
© Copyright 2020 – Galaxy Art – All right reserved