News
Raoushan Mambekova
Dear friends,
We are happy to show you the virtual exhibition of a Kazkah artist-painter we admire so much, Raoushan Mambekova.Florence Vivien, President of Galaxy Art discovered the artwork of this artist 2 years ago thanks to a meeting with the artist's daughter Alua Kussainova, who lives in Paris.The creativity and the unsurpassed sense of colours is a real pleasure for our mind and our eyes!See below the virtual exhibition of Raoushan Mambekova's artwork on You Tube.
« La cueillette des olives 2 » Artist: Olfa JOMAA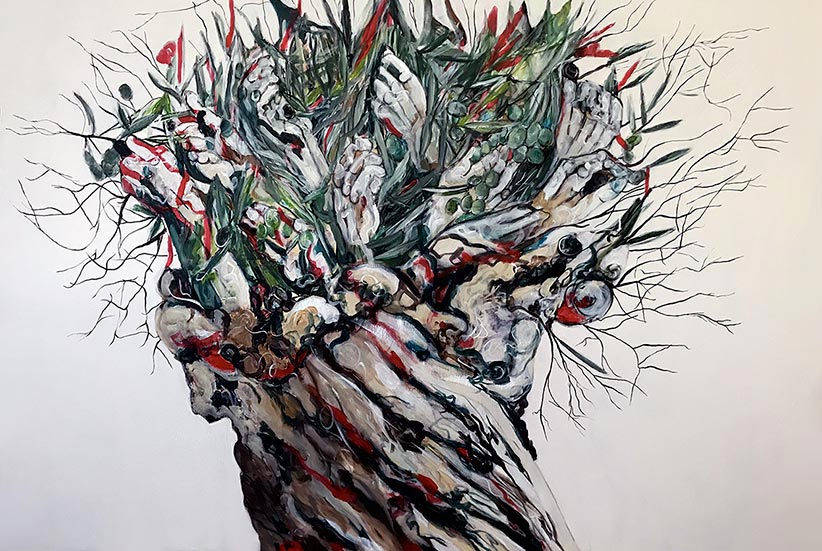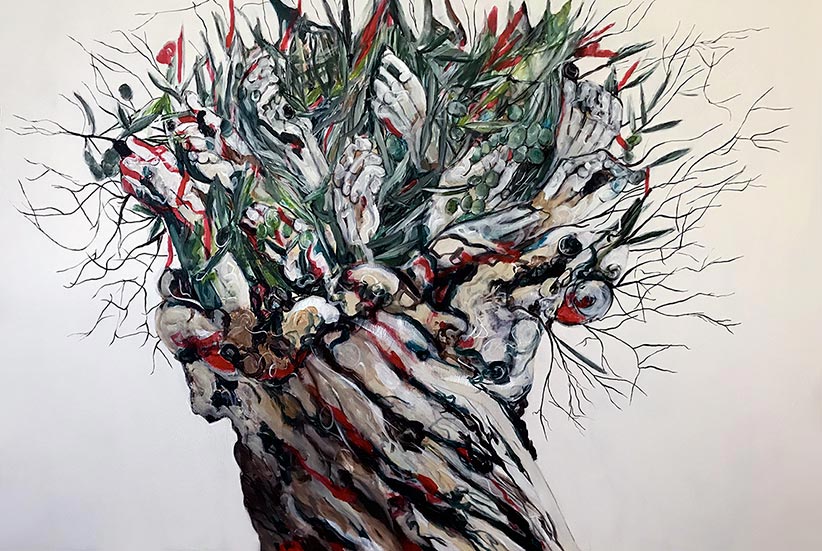 Acrylic on canvas, dimensions: 130 x 90 cm.
Olfa JOMAA is a talented Tunisian artist.
She is also an Art and Design Teacher at « Institut Supérieur des Beaux Arts de Tunis ».
In 2020, Olfa JOMAA began a completely new series of work about one of best crops of her country:olive.
Thanks to the strong friendship between Olfa Jomaa and Florence Vivien, founder of GALAXY ART, GALAXY ART will have the pleasure to show these artworks as they will be created.
GALAXY ART thanks you to have participated to its Global Art Competition !
Dear children, dear teenagers,
The Committee was delighted to discover all your beautiful works of art coming from so many countries.
The winning artists corresponds to this fantastic cultural diversity :
Group 1: an Armenian girl living in Erevan (Armenia) and a Belgian-Turkish boy living in Brussels (Belgium),
Group 2: a Kazakh girl living in Paris (France)
Group 3: a young Pakistani living in Pakistan.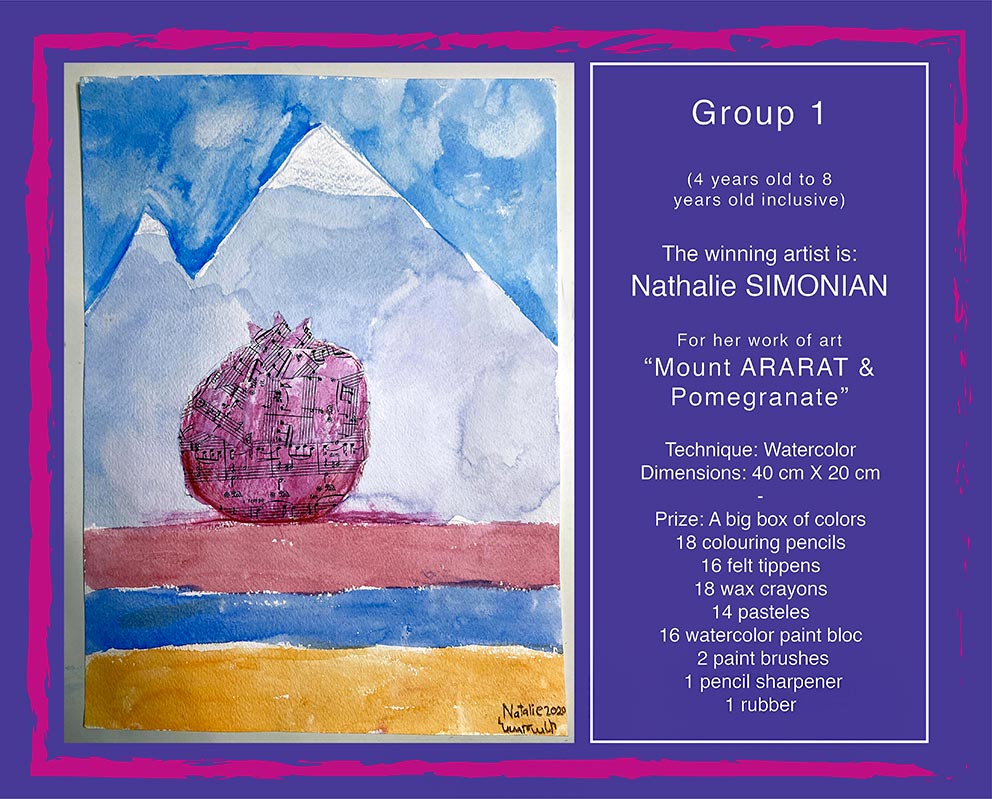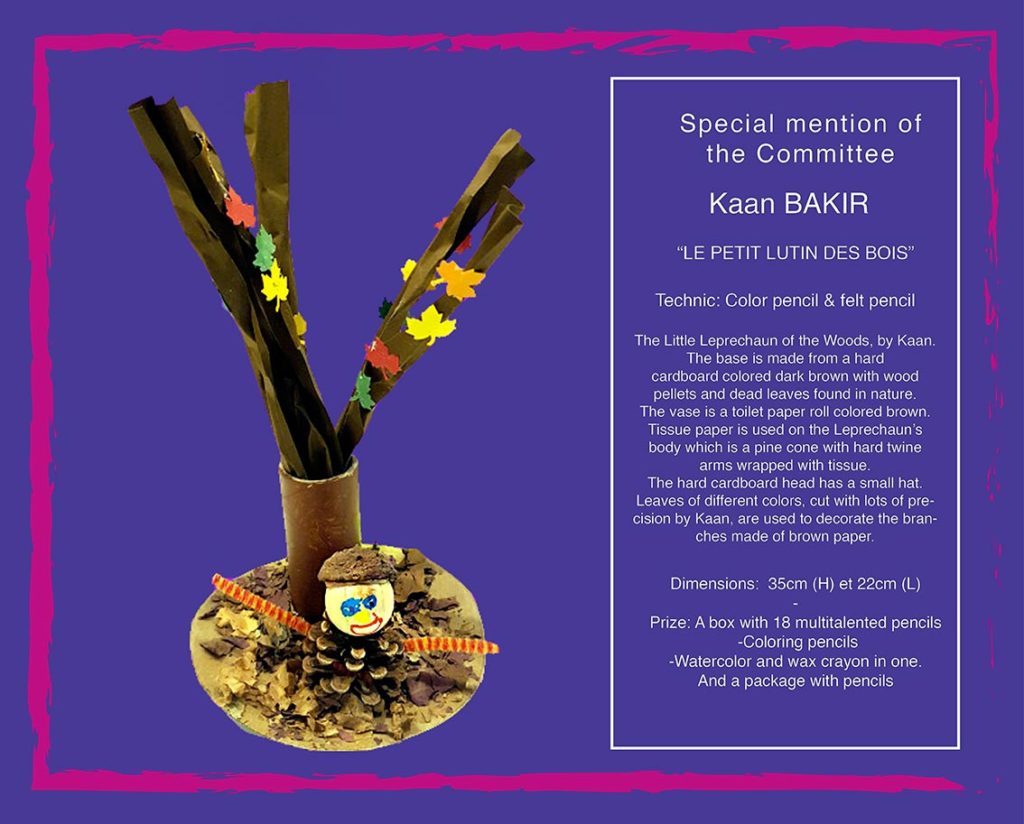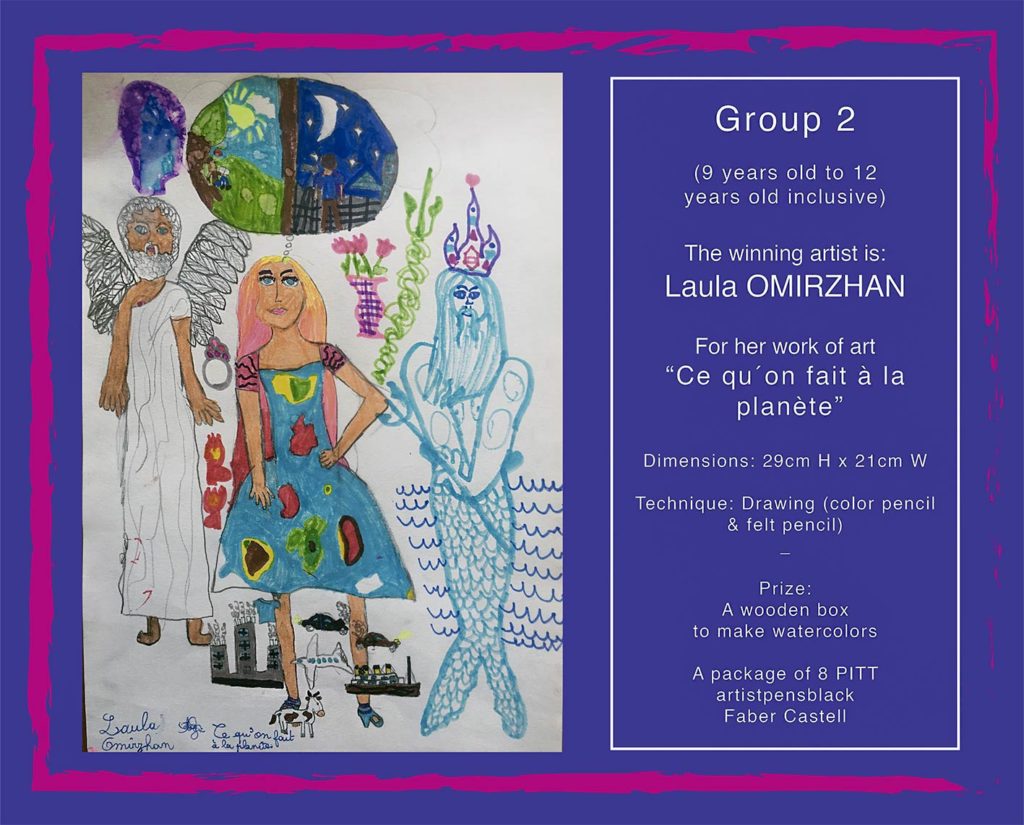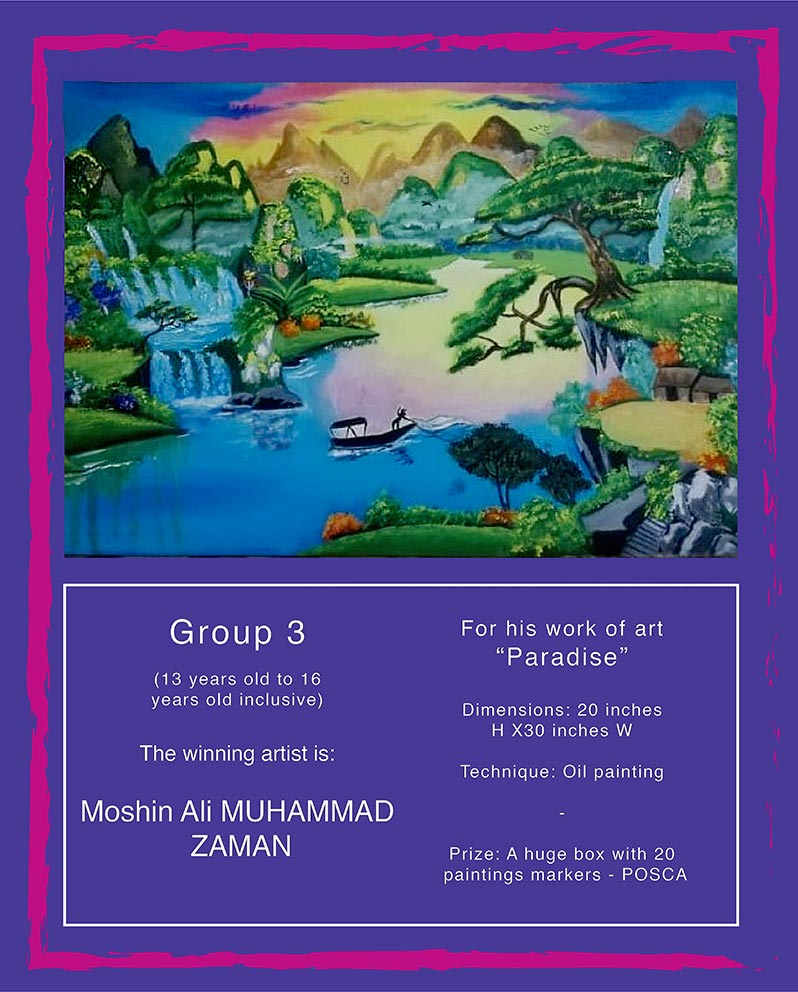 GALAXY ART COMPETITION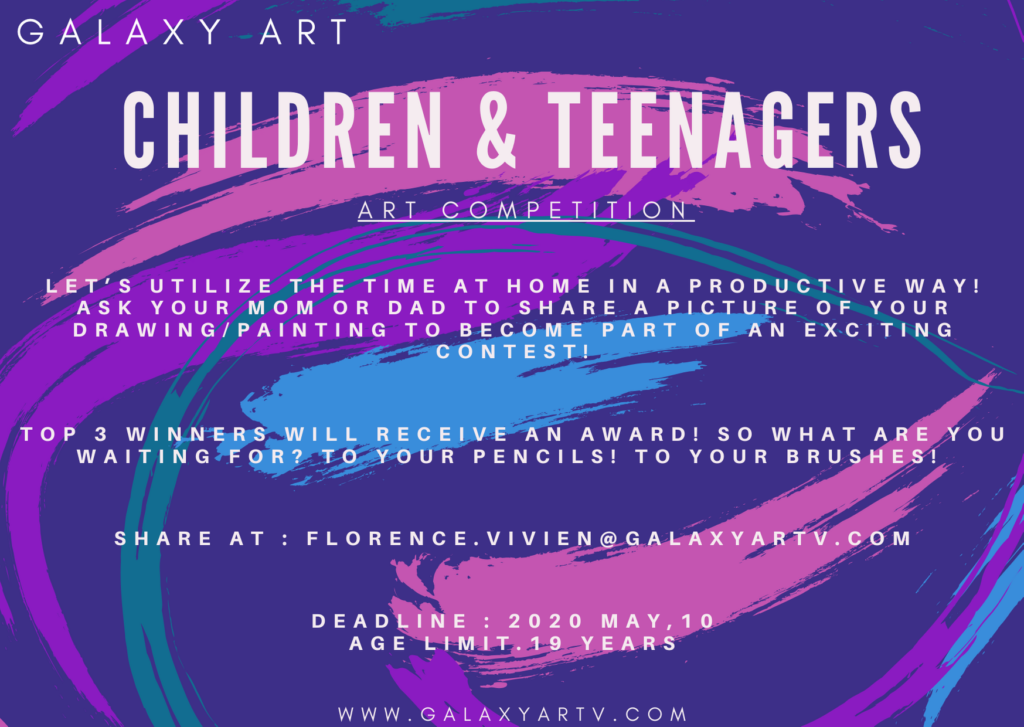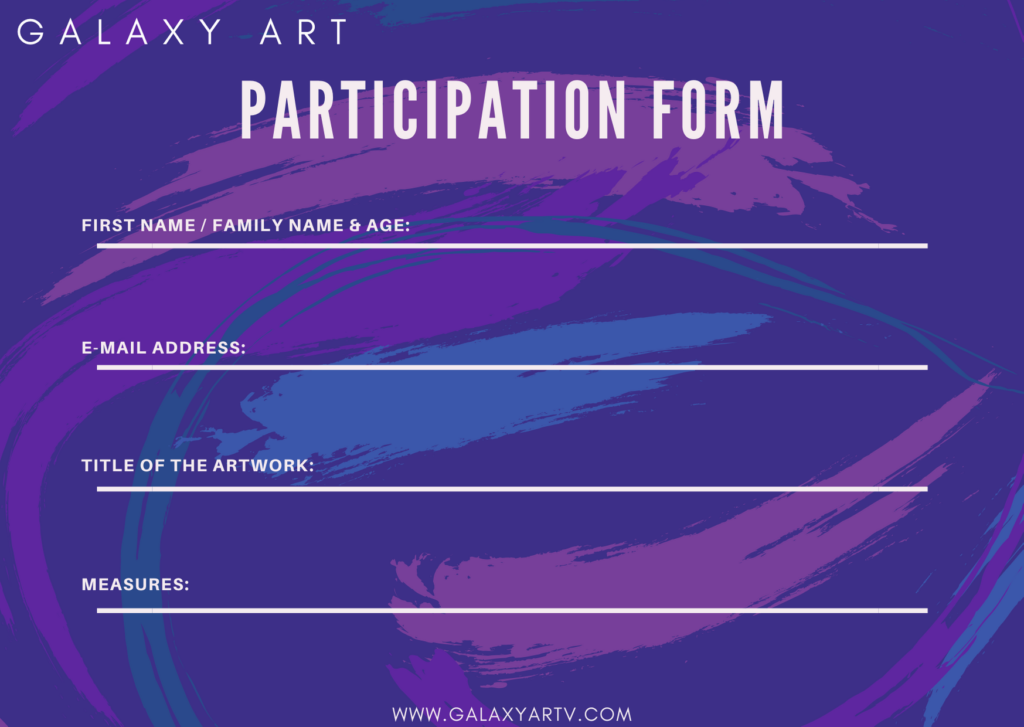 EXHIBITIONS
✥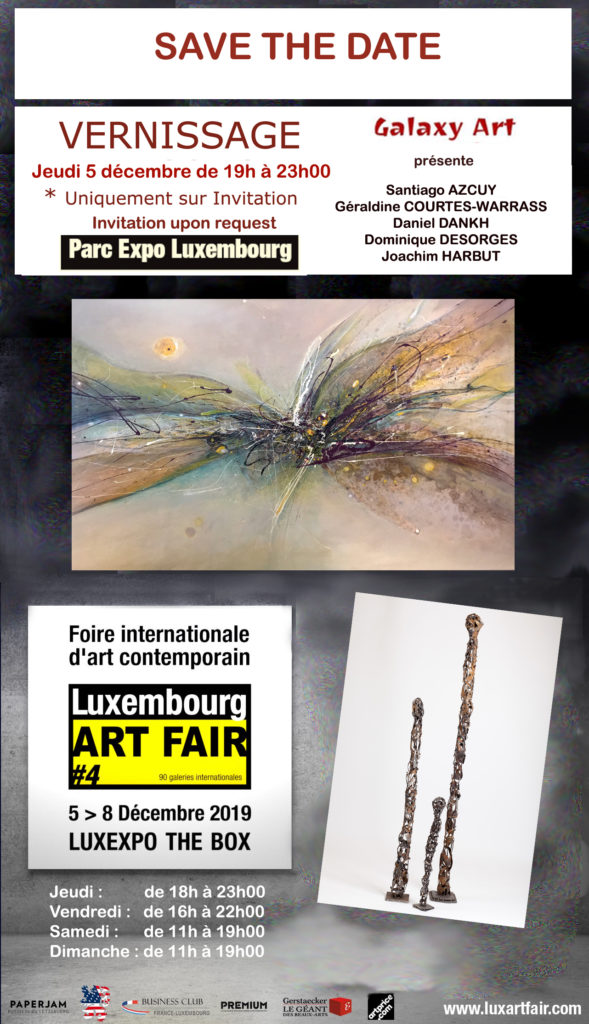 ✥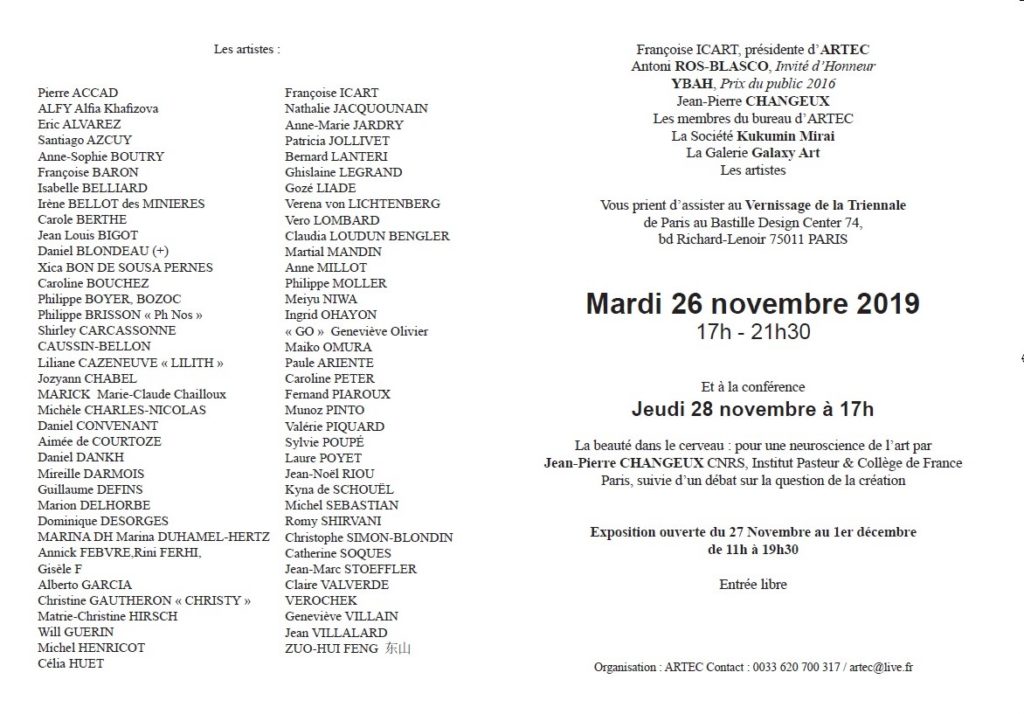 ✥
Welcome to ART SHOPPING 2019
GALAXY ART will welcome you to ART SHOPPING – OCTOBER 2019