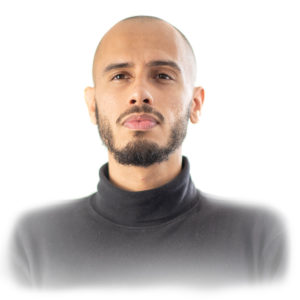 Nicholas G. Padilla, interdisciplinary artist,
independent researcher and music producer
Based out of Miami, Florida, USA
Fire Chamber Series, by Nicholas G. Padilla
Nyx The Goddess, by Nicholas G. Padilla
Technological Obsolescence Series, by Nicholas G. Padilla
---
Biography
Nicholas G. Padilla (b. 1995) is a Latin American Mulatto/Mestizo Interdisciplinary Artist, Independent Researcher and Music Producer/DJ based out of Miami.
NGP started his career in 2012 at the Academy of Arts in Minds, studying photography and creating digital art.
In the summer of 2016 he traveled to Spain and worked with IRC Menorca to provide live sound mixing at their Buddhist retreats. Later that year NGP was chosen to participate in Red Bull Music Academy 2016 in Montréal as the first artist from Miami to qualify. He then became a Red Bull Music Academy ambassador and went on to refer local artists to the program, who would eventually become alumni in the coming years.
In 2017 he began teaching music production and mentoring at-risk youth at the Miami Lighthouse in Little Havana.
In 2019 Nicholas participated in the Institute of Contemporary Art's: Art + Research Center and became the Creative Director for the Blockchain Center. Lastly in 2021 NGP was invited to perform at ICA Miami's First Fridays, III Points music festival (for the 6th consecutive year), contributed art+poetry to the Islandia Journal, exhibited artwork for Art Club's group show and exhibited an audio visual installation entitled "Spectral Influence" for SaveArtSpace during Art Basel Miami.
He has been interviewed on WVUM 90.5 and he has performed alongside Björk, Dorian Concept, Jlin, Actress, Chino Amobi, M.E.S.H., DJ Earl as well as other internationally acclaimed acts.
His music is available on major streaming platforms and his new media digital art can be found on OpenSea.